Our current extra custard flavor is:  STRAWBERRY
This is in addition to the usual Vanilla, Lite Vanilla & Chocolate!
We love to accommodate your event – whether it be for work, family, charity or any other reason!  Please call to discuss what you need and our pricing.  We can deliver all items or have them available for pickup.
St. Louis Frozen Custard Factory's delicious frozen custard is the perfect treat for any event!
Please reach us at:
Store phone: 314-961-9191
Cell phone: 314-583-3143
If you want something 'different', try our cones dipped in chocolate and topped with rainbow sprinkles!  Cake cones, sugar cones or waffle cones – they are all available for only .25 additional charge!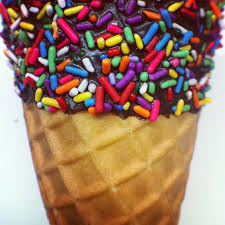 Cakes and Pies are made to order (but we do have some pre-made if you are in a hurry) and are a great way to celebrate any occasion. Whether you want a turtle cake or pie, a Oreo pie or a 'create your own', it's all blended with our super rich, creamy custard! Sure to be a hit for any event.
If you want a create your own 'made to order' cake or pie, please provide us with 3-days notice.
Ask for our home-made waffle cones!
We are conveniently located at the intersection of Manchester and McKnight:
9420 Manchester Rd
Rock Hill, MO 63119
Store Telephone: 314.961.9191
After Hours: 314.583.3143 or 314.583.1419
For sales, catering or large orders, email sales@stlouiscustard.com
For questions or suggestions:
Don@stlouiscustard.com
We are always looking for members to join our team. You do not have to have experience; however, you do need to be friendly, willing to go over and above to 'WOW' our customers and able to get along with your coworkers. It can be a fun job where you meet new friends and learn new skills, but there is some hard work involved, and of course you may smell like custard (don't worry – it smells good).
To apply, please complete the application form here.

What better way to make a birthday top-notch then with pizza and some fresh delicious custard!  We offer many fun ideas when it comes to The Frozen Custard Factory catering to birthdays for children and adults. The Frozen Custard Factory  can customize your child's party to include many options such as face painting, games, balloon animals and custard!  For adults, we can have the staff sing, make it a surprise party or anything else you desire.
Contact us sales@stlouiscustard.com or call the store at 314-961-9191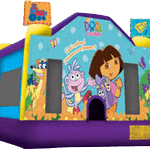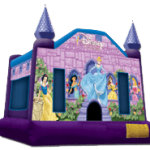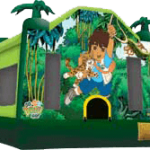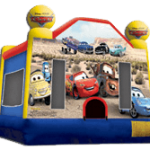 St. Louis Frozen Custard Factory first opened in 1998 at the corner of Manchester & McKnight in Rock Hill, MO. This is still our flagship store and is a landmark in the Mid-County area.
How have we managed to stay in business so long? Simple: We serve the smoothest, creamiest, richest custard anywhere – period! Besides our famous vanilla custard, we offer a 98% fat free vanilla custard, a no-sugar added vanilla custard, chocolate custard and add an 'extra' flavor (or two) weekly!
We stay open year-round with our drive thru – or enjoy sitting out front or in our grass area on the side of the building.
Whether you get one of our signature concretes or sundaes, a real fruit smoothie or a custard cake/pie, St. Louis Frozen Custard Factory is a 'must stop' anytime you are in St. Louis!
9420 Manchester Rd
Rock Hill, MO. 63119
Telephone: 314-961-9191
Mon – Thu   11:30 – 10:00pm
Fri & Sat      11:30 – 11:00pm
Sun              11:30 – 10:00pm