Current 'Extra' Custard Flavor
---
Our current extra custard flavor is:  STRAWBERRY
This is in addition to the usual Vanilla, Lite Vanilla & Chocolate!
Location
---
9420 Manchester Rd
Rock Hill, MO. 63119
Telephone: 314-961-9191
Mon – Thu   11:30 – 10:00pm
Fri & Sat      11:30 – 11:00pm
Sun              11:30 – 10:00pm
Shakes and Concretes w/ 3 toppings
---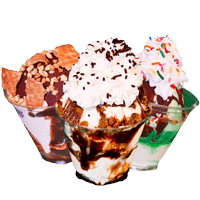 Peanut Butter Island – chocolate & peanut butter cups, topped w/ whipped cream & chocolate sprinkles
Bahama Brownie – brownies & fudge, topped w/ whipped cream & chocolate sprinkles
Malibu Mocha – coffee mocha & Heath, topped w/ whipped cream & chocolate sprinkles
Steel Drum-stix – sugar cone pieces, peanuts & chocolate shell
Tiki Turtle – pecans, caramel & fudge
Green Iguana – mint & chocolate shell, topped w/ whipped cream & rainbow sprinkles
Caribbean Cobbler – cinnamon apples & pie crust, smothered w/ caramel
Pina Colada – coconut, banana & pineapple
Pumpkin Pie – pumpkin pie blended into a concrete topped w/ whipped cream
Shakes and Concretes w/ 2 toppings
---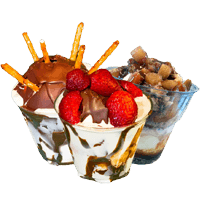 Fish Bait – cookies 'n cream topped w/ gummy worms
Banana Cabana – chocolate and bananas
Blow Fish – vanilla frozen custard topped w/ chocolate shell & pretzels
Strawberry Surf – strawberries & chocolate shell
Peach Paradise – peaches & pie crust
Cherry Paradise – cherries & pie crust

Create your own flavor!
---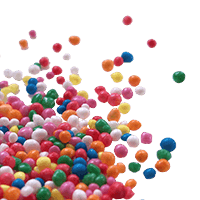 Syrups – chocolate, caramel, marshmallow, chocolate shell, cold fudge, hot fudge, mint, coffee mocha, butterscotch, peanut butter
Fruit – strawberry, banana, blackberry, blueberry, peach, cinnamon apple, raspberry, pineapple, tart pie cherry, crushed maraschino cherries
Candy – Butterfinger, Heath, gummy worms, M&M's, Snickers, Reece's Peanut Butter Cups, dark chocolate pieces, rainbow sprinkles, chocolate sprinkles
Bits – sugar cone pieces, brownies, Oreo (cookies & cream), cookie dough, granola, pie crust, pretzels, cheese cake pieces, Nutter Butter, malt powder
Nuts – crushed peanuts, almonds, pecans, toasted coconut
Custoozie or Non-fat Smoothie
---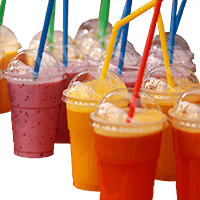 strawberry
coconut pineapple
banana
peach blueberry
raspberry
mango raspberry
strawberry banana
Add a scoop of custard to make it a custoozie – DELICIOUS
Custard, Cones, and Bowls
---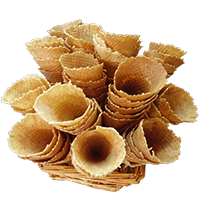 Cake Cone
Sugar Cone
Waffle Cone
Chocolate Dip Cone
Waffle Bowl
Cup of Custard
Quarts – Vanilla or Chocolate
Flavored Quarts
Drinks
---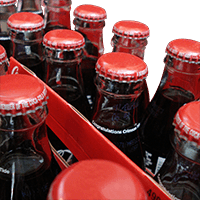 Sodas
Floats
Bottled Water
Iced Tea
Hot Coffee
Custuccino
Latte
Iced Coffee (Mocha or Caramel)
Hot Chocolate
Frozen Custard Cakes and Pies
---
Cakes & pies are made to order.   Please call ahead and allow 3 days to make order.
1/4 sheet cake
8″ round cake
Pie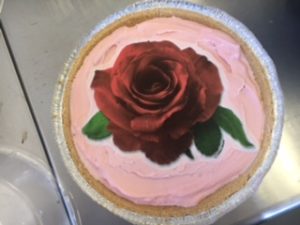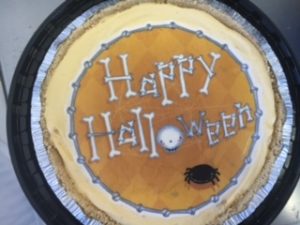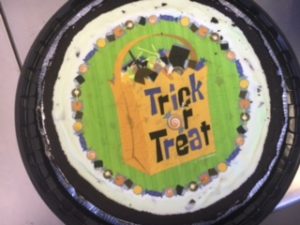 Specialty
---
Strawberry Shortcake
Peach Shortcake
Snow Cones
Banana Split
Cheese Cake Slice optional topping!